On-Demand Online Retreats
Threshold Society, Kabir and Camille, and Baraka have offered a number of eCourses which can still be taken. These courses offer daily emails with selections and commentaries to guide you through a reflective process lasting between 30-49 days, depending on the course. "Rumi – Living a Spiritual Life" also includes sound files of the selections read by Camille or Kabir.
The charge for the archived course is less and the major difference between the original live course and these archived versions is that there is not a daily, live "practice circle" of comments.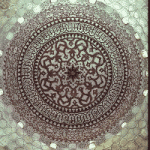 Remembrance – The Spiritual Practice of Zhikr with Kabir Helminski. The human heart was created restless, but Sufi tradition says, indeed in the remembrance of God hearts find tranquility. This e-course follows on from the previous e-course, Presence: Relationship with Divine Love, in which Kabir presented ways to practice presence, the awakening of a comprehensive state of mindful self-awareness. Remembrance is a step further: an awareness of divine presence through the knowing of the heart. It is a qualitative deepening of personal presence that results in a continuous awareness of divine support and guidance. Details here.

Presence – Relationship with Divine Love with Kabir Helminski is an e-retreat on how presence enables us to enter a more conscious relationship with Divine Love. This conscious awareness also allows our thoughts, feelings, and actions to be known, developed, and harmonized. Drawing upon fourteen centuries of Sufi wisdom, Kabir Helminski will present presence practices that are universally relevant across spiritual traditions. Email lessons include links to recordings of instructions for developing presence in your everyday life. Details here.

The Essence of the Qur'an with islamic scholars Shaikh Kabir Helminski and Jeremy Henzell-Thomas offers 30 meditations from the Qur'an, revealing the universal spiritual principles that can guide and strengthen our hearts — whatever path we follow. Commentaries and suggestions for reflection encourage you to explore how the message from the Qur'an resonates with your life. Details here.

The Journey of the Soul in the Teachings of Rumi explores seven themes of the spiritual journey: The Call, Seeking, Mercy, Purity of Heart, Trust, Surrender in Love, and Oneness of Being. Led by a group of practicing Sufis who have been on Rumi's path under the direction of Kabir and Camille Helminski, the course consists of emails with reflections and samples of Rumi's poetry. Details here.

Rumi – Living a Spiritual Life, designed as a four-week daily e-course, covers the coherent and universal spiritual teaching that underlies the unforgettable images and metaphors in Rumi's poetry. Led by Kabir and Camille Helminski, who have been on Rumi's path for 35 years, the course consists of emails presenting gems from Rumi plus commentaries and insights by Kabir and Camille. Audio clips with Kabir and Camille reciting the selections and four longer meditations by Camille give you another way of experiencing the poetry and Rumi's teachings. Details here.

The Wisdom of Muhammad with Camille and Kabir Helminski is a retreat on the wisdom of the Prophet Muhammad, whose life and teaching is a significant part of the spiritual legacy of humanity and whose character continues to influence the behavior of 1.5 billion human beings today. Whatever our path or religion, we can learn something from Muhammad about what it means to be a deeply spiritual being while engaged in family and community life. The e-course includes four meditations by Camille Helminski and 28 emails providing a Hadith (a wisdom saying of Muhammad) for reflection with a brief commentary and a suggested practice for the day. Details here.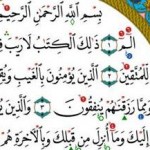 The Qur'an for Spiritual Seekers with Mahmoud Mostafa & Kabir Helminski.
"I have wanted for a long time to attempt to share my enthusiasm for the Qur'an and the truth that can be found in it when it is approached without too many preconceptions. Created with my dear friend and colleague, Mahmoud Mostafa, this e-course explores what the Qur'an says about the deeper matters of the spiritual life. In other words, what does it say to those who have committed themselves to the spiritual journey?" ~ Kabir Helminski
Details here.