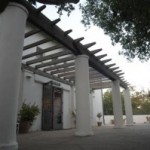 A Baraka Spiritual Retreat and Inquiry at Casa de Maria, Santa Barbara.
With Imam Feisal Rauf, Robert Abdul Hayy Darr, Amina Wadud, Camille and Kabir Helminski.  And music by Kourosh Taghavi.
Say: "Our Sustainer will bring us all together, and then He will lay open the truth between us, in justice – for He alone is the One who opens all truth, the All-Knowing!" Qur'an 24:26
Humanity's need for the Truth has never been greater. The Truth is not a dogma or a theology; the Truth is an experience of knowing from within ourselves, and what we know is that we are living in an essentially spiritual reality. This knowing brings with it a quality of certainty.
Talks and video from the retreat:
BEING WILLED BY THE TRUTH – Kabir Helminski
HAQQ & AUTHENTICITY – Abdul Hayy Darr
REFLECTIONS ON HAQQ AS RIGHTS – Amina Wadud
CONTEMPLATION WITH SETAR – Kourosh Taghavi
HAQQ, TRUTH & DIVINE BREATH – Imam Feisal Rauf
LIVING WITH THE TRUTH: CONCLUSION
Our need for the Truth surpasses any other need, for without knowing the Truth, we live in a world of distortion and unreality.
But how do we cultivate this knowing?
What veils or distorts the Truth?
How do we conduct ourselves and shape our lives according to the Truth?
Say: "The truth has now come to light, and falsehood is bound to wither away."
[Qur'an 17:81]
. . . for falsehood cannot bring forth anything new, nor can it bring back what has passed away. [Qur'an 24:49]
Imam Feisal Rauf, Director of the Cordoba Initiative, author of the recently released Moving the Mountain and What's Right with Islam, is one of the most articulate spiritual voices in America today.
Robert Abdul Hayy Darr describes himself as "a teacher of Sufism for an ordinary life." He studied the Afghan Sufi path of the late Ustad Raz Mohammed Zaray, and is the author of The Spy of The Heart, and the translator of Shabistari's Garden of Mystery.
Shaikh Kabir and Camille Helminski of the Mevlevi Tradition founded by Rumi, are internationally respected Sufi teachers and authors. Their most recent book is The Rumi Daybook (Shambhala, 2012).
Kourosh Taghavi, master musician, will offer music from the Persian tradition. (Ali Razmy, a Canadian, was not able to secure a visa in time for this event).