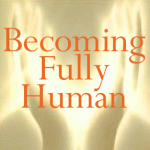 Sufi Teachers Share Experiences of the Soul's Journey
In a Weekend Retreat
Friday Evening March 23-Mid-day Sunday March 25
ICCNC (Islamic Cultural Center of Northern California), 1433 Madison St Oakland, CA 94612-4314
The teachings of classical Sufism are being refreshed by contemporary teachers educated and matured in the traditional lineages (Mevlevi, Rifai, Naqshbandi, for instance). By rephrasing the traditional teachings in ways that are existentially meaningful, the radiance of Truth (Haqq) can be discovered in our ordinary lives and in the contemporary world where we live. Some themes to be explored: How to Establish a Practice of Deepening Remembrance (Dhikr); The Practice of Sufi Meditation (Muraqaba); Emotional Hygiene; The Transforming Power of Love (Ishq); Creativity and Spiritual Freedom.
Cemalnur Sargut, Robert Abdul Hayy Darr, Camille & Kabir Helminski
Cemalnur Sargut, one of the most inspired and respected spiritual teachers of Turkey,
will make a rare appearance in the United States. Through her very being she is a living example of Divine Love and Wisdom.
Robert Abdul Hayy Darr, teacher of Sufism for an ordinary life.  He studied the Afghan Sufi path of the late Ustad Raz Mohammed Zaray, and is the author of The Spy of The Heart, and the translator of Shabistari's Garden of Mystery.
Amina Wadud, internationally respected Quranic scholar and voice of conscience.
Shaikh Kabir and Camille Helminski of the Mevlevi Tradition founded by Rumi,
are Sufi teachers and authors whose books have been translated into eight languages. Their most recent book is The Rumi Daybook (Shambhala, 2012).
A Weekend of exploration: talks, music, spiritual practice, and friendship.
"The purpose of the Baraka Institute is to bring together authentic spiritual teachers from various lineages to explore all aspects of spiritual life and practice. We believe humanity is at a defining moment, facing unprecedented challenges, in need of traditional wisdom, as well as a fresh perspective on how that wisdom is to be lived today." ~Kabir Helminski