SPIRITUAL EMPOWERMENT IN THESE TIMES with
Camille & Kabir Helminski, Amina Wadud, Ali Allawi, Abdul Hayy Darr. Presenters

Baraka Retreat, July 15-17, 2011, La Casa de Maria, Montecito (Santa Barbara)
Abdul Hayy Darr, as someone trained in the authentic Afghan root tradition of the Naqshbandi, will explore the 11 Principles of the Naqshbandi Way, essential principles for the spiritual seeker. He says about his presentation: "The Sufi understanding of individuality, in particular, allows us to comprehend and deepen our experience of selfhood while remaining actively engaged in a normal modern life.  The complete experience of individuality embraces what is outside and inside, what is worldly and spiritual."
Ali Allawi will bring his vast knowledge and insight to bear on the spiritual values needed for awakening a spiritual civilization. His book, The Crisis of Islamic Civilization was named among the "Best Books of 2009" by the Economist.
Amina Wadud, internationally respected Quranic scholar and activist, will illuminate the possibilities of living an authentic and just life as a woman on the spiritual path.
Camille Helminski author of Women of Sufism, will touch on the beauty of the soul expressed through the legacy of Rumi and Shamsi Tabrizi, and reflect on the Qur'anic verse: Everything is perishing except the Face of God.
Kabir Helminski, author and Mevlevi shaikh, will share reflections and practices for awakening to the ecstatic nature of Truth (Haqq)  in the midst of profound contemporary challenges.
Baraka 2011 Flyer Web
Baraka 2011 Schedule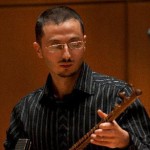 With special guest: master musician, Ali Razmi,
and break-out sessions on special subjects, including "Energy Healing"  with Amean Hameed.
BARAKA is not an event where "experts" lecture you; but a weekend of friendship, intellectual engagement, music, and spiritual practice. We'll explore how, in a world of highly developed "individuals," we can reconcile this individuality with the requirements of the spiritual path.
The garden shall be brought near, for the God-conscious, not far. This is what you are promised, for everyone who returns, who preserves. Who is in awe of the Compassionate in the Unseen and comes with a heart constantly seeking. Enter it in peace, this is the time of abiding. In it is what they will and We have more. How many a generation before them who were mightier than they have We caused to perish? Seek then throughout the land, is there any refuge? Indeed in this is remembrance for one who has a heart, one who listens while witnessing. ~Quran, Qaf 31-37.
La Casa de Maria, the extraordinary site of this transformational event: